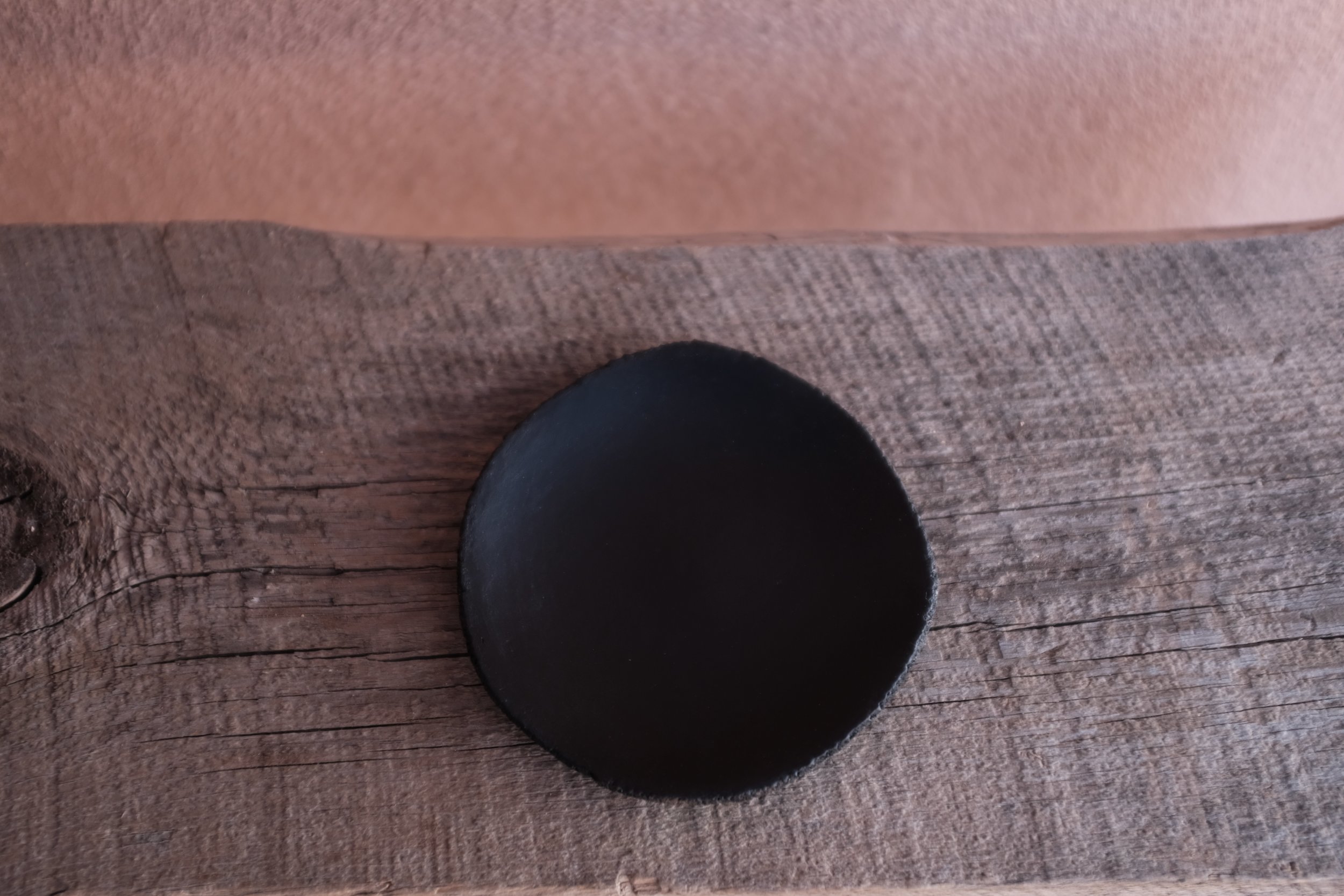 Clay

Made from wild micaceous clay comprised of sub-equal proportions of rose quartz, kaolinite, and mica with lesser amounts of pink felspar, dug by Johnny Ortiz in the mountains he inhabits.
Primitive fired using strictly red cedar from the same mountains the clay was dug.
Cured with elk marrow and beeswax.

*Products vary
Measures roughly at
Standard - 1/2" H x 4" W x 4" D
and
Small - 1/4" H x 3" W x 3" D
sale